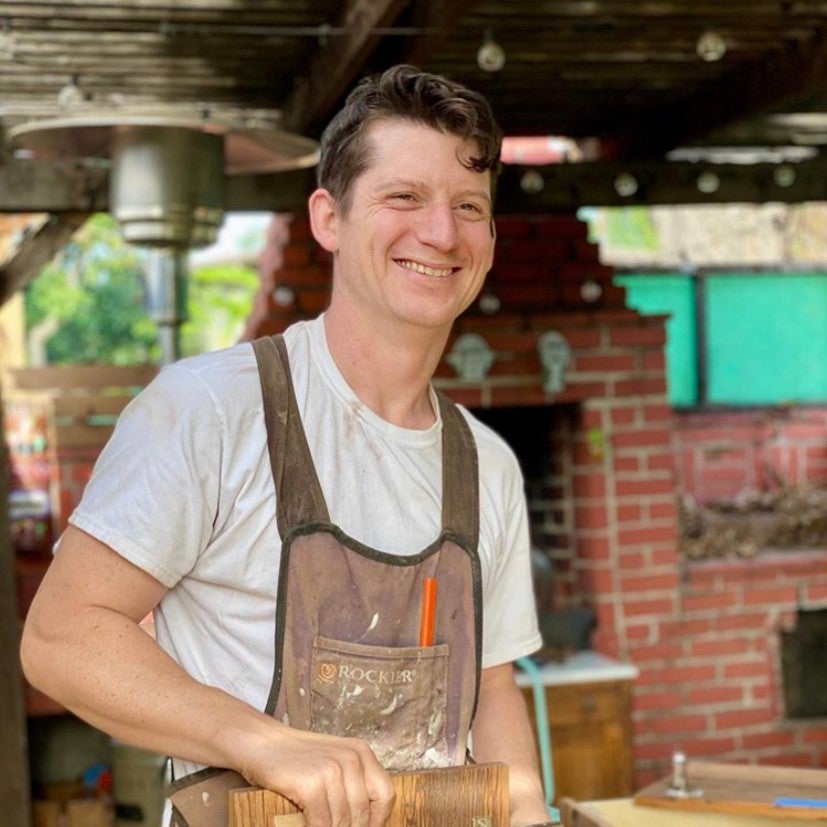 Max Wilson Millworks began in the fall of 2014 as a full-service woodshop specializing in custom furniture, doors and built-in cabinetry. Our focus is building heirloom-quality pieces that will stand the test of time. This means utilizing both modern and traditional woodworking techniques, with an eye toward clean and functional design.

In addition, we are happy to make client designs come to life, and can work from blueprints, pictures, drawings, or just an idea.

Max has been a lifelong tinkerer and builder, but began seriously woodworking in Denver Colorado in 2012. There he was lucky enough to apprentice to Chris Hollis, a master craftsman who specializes in custom furniture and historic restoration. You can see some of their work in the Colorado State Capital building, in patched and restored doors and moldings.

After working with Chris, Max went on to run a company woodshop that built and installed custom windows for historic homes. After relocating to Los Angeles, Max worked as the shop manager for Ross Alan Reclaimed Lumber in North Hollywood, where he developed an appreciation for repurposing vintage barnwood into fine furniture.

All of these experiences have helped define the mentality of Max Wilson Millworks, including a commitment to craft, a love of the idiosyncratic, and an appreciation for the story that a well built piece will leave long into the future.