Design Workshop: Model Making
Saturday, 1/20/2024, 9am-2pm
$ 215.00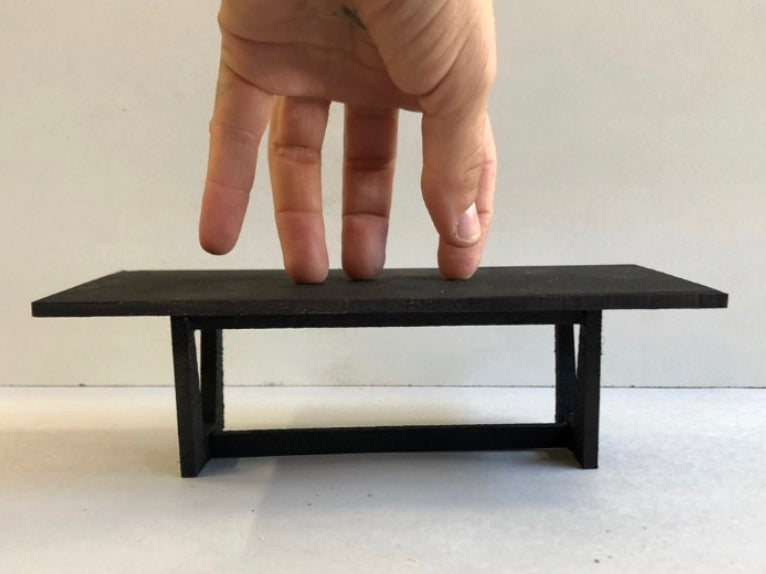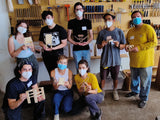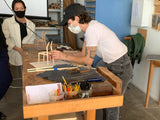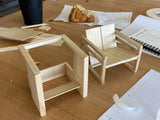 Design Workshop: Model Making
Saturday, 1/20/2024, 9am-2pm
$ 215.00
Description
Creating scale models before building a piece of furniture or sculpture is invaluable (not to mention adorable!) for the success of a project. It can be creatively liberating, economical, and ecologically sound. In this class we'll discuss why that is and jump into the practice of making them.
Included will be an introduction to architectural rulers and drawing accurately to scale. Sarah will then demo various techniques and tricks to making successful scale models. A range of techniques will be shared so people with and without machine access can feel comfortable making their own. Participants will spend most of the class building their own models. Students are encourage to bring sketches of work they are interested in making. Models are low risk, high reward, so don't be afraid to get weird!
All tools and materials are included. Class is limited to twelve students.
There is no lunch break during this class, but students are welcome to bring food and drinks for themselves.

All classes are held at our new location at 4160 Whiteside Street, Los Angeles, CA 90063. Free parking on site and additional free street parking available.
Health & Safety:
Masking is encouraged but not required during classes. If you have any questions about this policy, please email us at hello@alliedwoodshop.com for a prompt response.

Instructor
Sarah Watlington is a furniture designer and maker, and the project manager of Offerman Woodshop. In her work, Sarah celebrates the exploration of new forms while using traditional woodworking techniques as the foundation. She enjoys woodworking for the community that it builds, as well as for the personal satisfaction that comes from using all of one's faculties to solve the idiosyncratic problem of each new piece.

What to Wear
Please wear comfortable clothing and close-toed shoes. Boots or sneakers are fine and long pants are preferable. Do not wear loose or baggy clothing and please tie back long hair. No dangly jewelry. Please note, this is a woodshop with no AC. You can expect to get sweaty and dusty. Woodworking is hard work!
Gift Certificates
Gift certificates are available. If you would like to gift this class, purchase Woodworking Bucks for the total cost of the class. 
Refund and Transfer Policy
In general, all workshops can be refunded, minus a 10% registration fee, up to one month in advance of the class. Students can transfer to a future class with at least two weeks advance notice. No portion of the course fee will be refunded or transferred less than two weeks before the class start date. To cancel or transfer your spot, please email hello@alliedwoodshop.com.

There are no refunds, transfers, make-ups, or deferments for missed sessions in multi-day classes.
Allied Woodshop reserves the right to cancel a class for insufficient registration.
More Questions?
Please read our FAQs.