Furniture Making: Tables
Next Class to be Scheduled
$ 895.00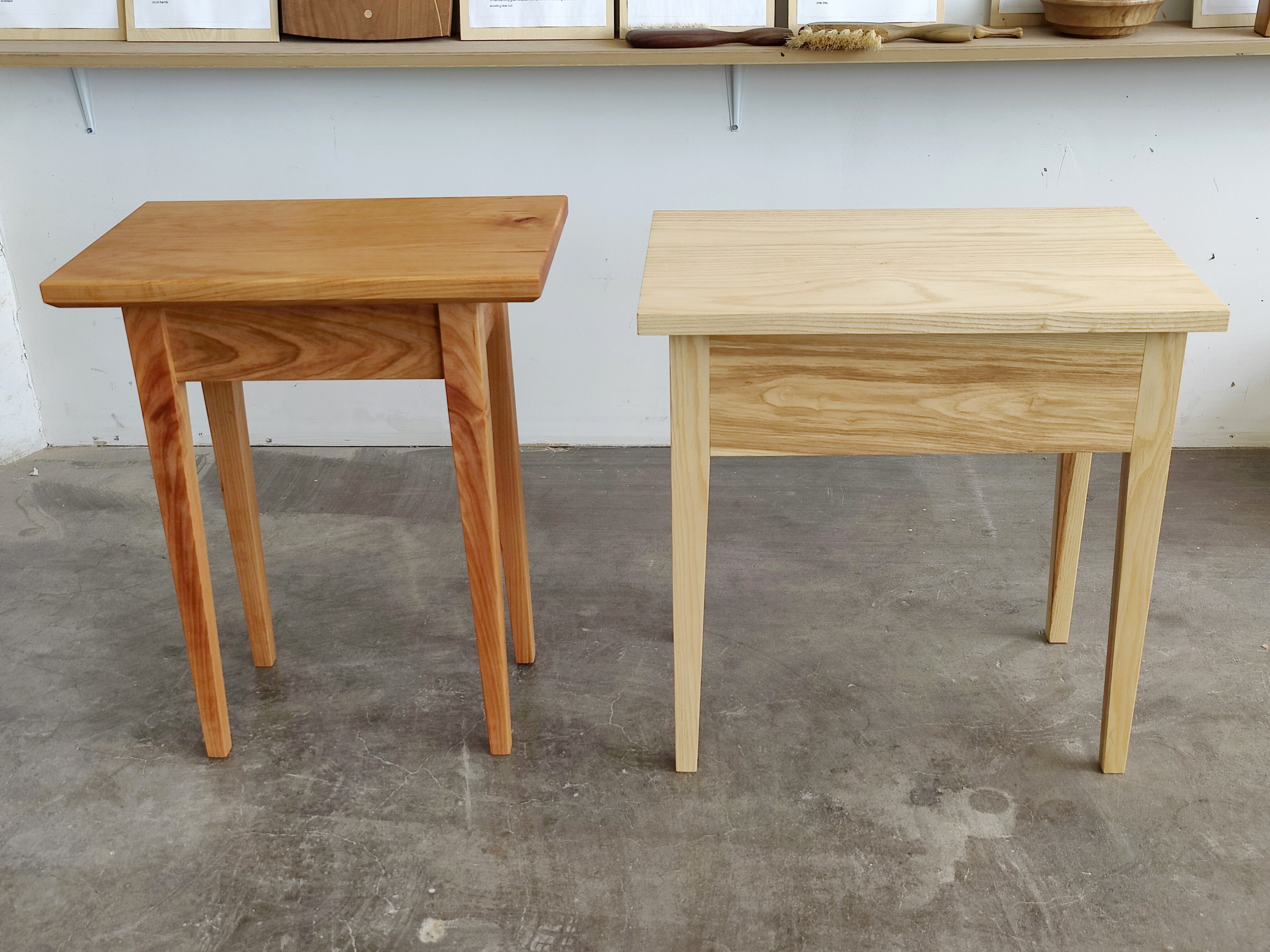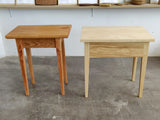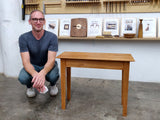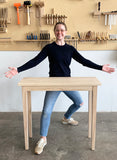 Furniture Making: Tables
Next Class to be Scheduled
$ 895.00
Description
This class takes students through the complete process of creating a piece of furniture. Starting with rough lumber, we cover what to look for and how to select wood for your project. In the woodshop, students will gain advanced skills in project planning, the use of hand tools and machines, and how to cut joinery. We'll use nearly every machine in the shop! At completion, students will not only have built their very own table but also have the skills and confidence to begin their own journey in furniture making.
All students will be making the same classic table. Limited variation is permitted due to time constraints.

We will provide everything except for the wood that you will need for your project. The cost of project materials varies greatly based on the board footage and species of wood that you choose. Students may purchase a lumber package from us, available in select domestic hardwoods, or bring their own lumber to the second session of this class. If you would like to bring your own lumber, please contact us ahead of time to make sure you meet the project's dimension requirements.

Class is limited to eight students.
Prerequisite
This workshop requires that students first take Intro to Woodworking. This prerequisite class teaches the function and safe use of the jointer, planer, table saw, and bandsaw and also teaches the very important skill of milling rough lumber flat and square. In our experience, almost everyone benefits from taking Intro to Woodworking, but please email hello@alliedwoodshop.com if you think that you already have these skills and knowledge. 
We also recommend that you take Intro to Joinery, although it is not required. This class builds on the basics of milling, introduces the concept of wood movement, teaches how to cut boards to specific dimensions accurately and precisely, and presents basic wood joinery. 
Allied Woodshop moved! All classes are held at our new location at 4160 Whiteside Street, Los Angeles, CA 90063. Free parking on site and additional free street parking available.
Health & Safety:
Masking is encouraged but not required during classes. If you have any questions about this policy, please email us at hello@alliedwoodshop.com for a prompt response.

Instructors
Each full class includes at least one woman/trans/non-binary instructor.

What to Wear
Please wear comfortable clothing and close-toed shoes. Boots or sneakers are fine and long pants are preferable. Do not wear loose or baggy clothing and please tie back long hair. No dangly jewelry. Please note, this is a woodshop with no AC. You can expect to get sweaty and dusty. Woodworking is hard work!
Gift Certificates
Gift certificates are available. If you would like to gift this class, purchase Woodworking Bucks for the total cost of the class. 
Refund and Transfer Policy
In general, all workshops can be refunded, minus a 10% registration fee, up to one month in advance of the class. Students can transfer to a future class with at least two weeks advance notice. No portion of the course fee will be refunded or transferred less than two weeks before the class start date. To cancel or transfer your spot, please email hello@alliedwoodshop.com.

There are no refunds, transfers, make-ups, or deferments for missed sessions in multi-day classes.
Allied Woodshop reserves the right to cancel a class for insufficient registration.
More Questions?
Please read our FAQs.